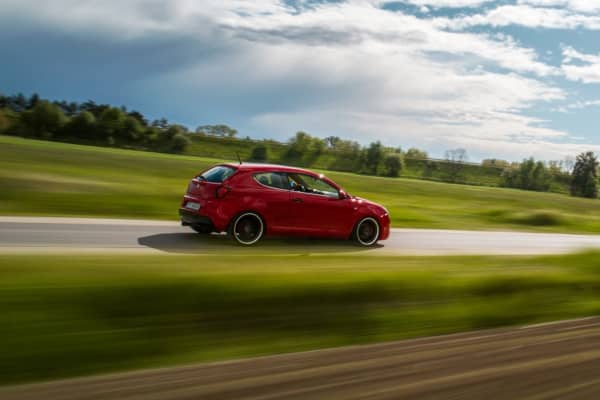 A Brief History of Alfa Romeo
Alfa Romeo, renowned for its rich Italian heritage and captivating design, has made a distinct mark in Canada's European automotive market. With their distinctive aesthetics, exceptional performance attributes, and racing heritage, Alfa Romeo makes and models continue to enthrall car enthusiasts across Canada.
Alfa Romeo Today
While Alfa Romeo may not maintain the same market share as some other luxury European brands, it has attracted a dedicated group of enthusiasts who appreciate its unique blend of Italian style, performance, and heritage. Alfa Romeo vehicles, such as the Giulia and Stelvio, have managed to establish a presence in the Canadian automotive landscape and are often seen as a distinctive choice for those seeking a luxury brand that stands out from the crowd.
Alfa Romeo Giulia: Having made its debut in 1962, the modern Alfa Romeo Giulia has earned a well-deserved reputation for its sporty handling and luxurious interior. Considered one of the most attractive vehicles currently available, it offers a diverse selection of gasoline and diesel engines. Future versions of the Alfa Romeo Giulia will be going electric, with its most recent EV counterpart averaging a range of up to 800 kilometers (500 miles).
Alfa Romeo Giulia Quadrifoglio: Featuring an engine initially developed by Ferrari technicians, the Alfa Romeo Giulia Quadrifoglio stands out as a high-performance sedan characterized by its lightweight build and active aerodynamics. Remarkably, as of the present moment, this sedan remains the sole model worldwide equipped with an Active Aero Splitter. Every aspect of its design was meticulously optimized to achieve reduced weight and enhance overall performance.
Alfa Romeo Stelvio: Boasting nimble handling and a comfortable ride, the Alfa Romeo Stelvio is known for its elegant yet cozy interior and luxurious leather upholstery. While the infotainment system has faced certain critiques, recent versions of this vehicle showcase a delightful collection of driver-assistance technologies designed to enhance your experience on the road.
Alfa Romeo Tonale: Alfa Romeo Tonale presents itself as a stylish, compact, and functional SUV ideally suited for driving in dense cities. Equipped with a hybrid powertrain system, the Tonale delivers an optimal blend of power and fuel efficiency. With a competitive price point and a plug-in hybrid (PHEV) counterpart, the Tonale will play an important role in shaping the future of Alfa Romeo in the North American automotive landscape.
Other Makes and Models: In addition to the aforementioned vehicles, our shop provides comprehensive servicing for a wide range of Alfa Romeo vehicles, including the renowned Stelvio Quadrifoglio, the innovative Tonale PHEV, and various other makes and models. Our team is well-equipped to handle the maintenance and repair needs of these exceptional vehicles, ensuring they continue to perform at their best.
Alfa Romeo Specialists: Competitive Prices, World-Class Service
Irrespective of the brand or type, every automobile will inevitably require professional care. When it comes to fulfilling your specific automotive requirements, Bimmex stands out as the ideal option for servicing your car. With an unwavering commitment to customer satisfaction, we have been proudly serving the locals of Markham and the surrounding communities since 1998. Beyond Alfa Romeo, our comprehensive automotive services encompass a wide range of other European makes and models. Contact us at 905-415-2269 or conveniently schedule your appointment online for the most dependable European car repairs in eastern Canada!