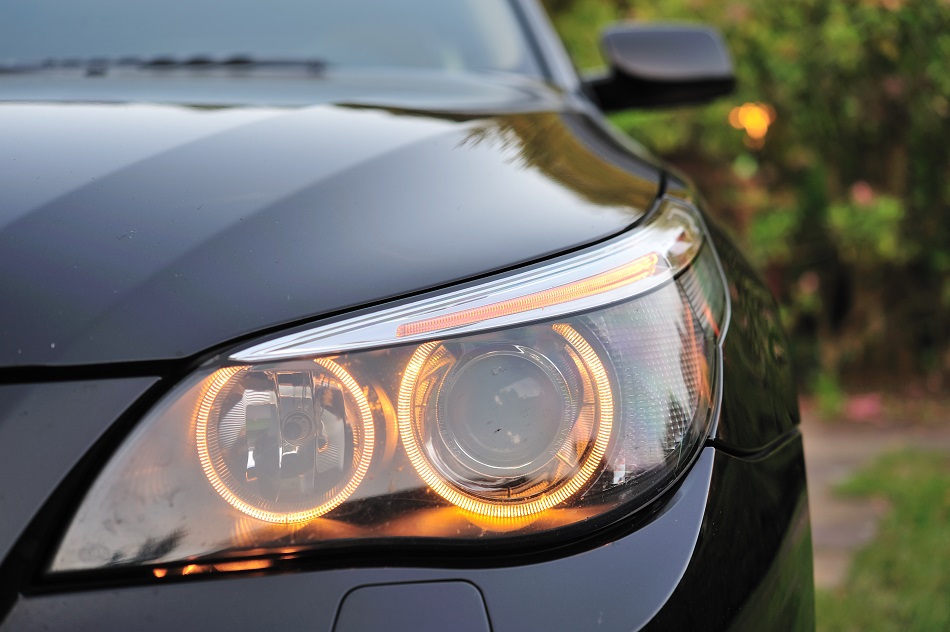 A Brief History of BMW
Numerous residents in Markham, Ontario take great pride in owning BMW vehicles, demonstrating a strong affinity for this esteemed European brand and its distinguished automotive heritage. Established in 1922, Bayerische Motoren Werke, more commonly known as BMW, emerged as a prominent figure in the automotive industry. The company's entry into automobile manufacturing began when it acquired Fahrzeugfabrik Eisenach, leading to the introduction of its very first car, the BMW 3/15. Throughout the 1930s, BMW expanded its product lineup to include sports cars and larger, more luxurious vehicles. In the aftermath of World War II, BMW resumed its car manufacturing with the introduction of the BMW 501 luxury saloon.
Building upon this achievement, BMW further diversified its range of vehicles in 1955. However, the company encountered considerable financial challenges due to lackluster sales of luxury cars and modest profit margins during that time. As a result, in 1959, Daimler-Benz took charge of BMW. This strategic move ultimately ended up saving the company and allowed it to expand into the well-known enterprise it is known for today.
BMW Today
With over 15 models on the market today, BMW vehicles are known for their quiet, purring engines, striking aesthetics, and smooth, impeccable driving experience. As the top European auto repair facility in the Markham, Bimmex has been providing unparalleled automotive services to the local community for over 25 years. Whether you drive a BMW or a different European make and model, trust Bimmex in Markham to get your vehicle back on the road swiftly and reliably.
BMW X3: The BMW X3 is a compact, luxury crossover SUV that has been in production since 2003. Notably, the X3 3.0i won the Canadian Car of the Year Best Sports Utility Vehicle in 2005.
BMW X5: A mid-size, luxury rear-wheel-drive SUV, the BMW X5 made its debut in 1999 as the first SUV from BMW. Revered for its exceptional performance and seamless off-road capabilities, it swiftly earned the title of the Prestige SAV, or "Sports Activity Vehicle." Over the years, the BMW X5 has enjoyed significant success and popularity, appealing to a wide range of luxury SUV enthusiasts worldwide.
BMW X7: The BMW X7 is a full-size, luxury sports-utility vehicle (SUV) known for its grandeur. It holds the distinction of being BMW's largest SUV. Additionally, it also has an electric vehicle counterpart called the BMW i7, a battery-electric vehicle (BEV) sedan with a driving range of around 475 kilometers (295 miles) to 512 kilometers (318 miles).
BMW 3-Series: Since its introduction in May 1975, the BMW 3 Series has been a notably popular compact executive car. Recognized for its excellence, the 3 Series has secured a spot on Car and Driver magazine's annual 10 Best List an impressive 22 times between 1992 and 2014. With decades of experience under our belt, Bimmex possesses extensive familiarity with this BMW series. Whenever your BMW requires maintenance, you can trust us to restore your car to its optimal condition.
BMW 4-Series: Sharing many similarities with the acclaimed 3 Series, the BMW 4 Series distinguishes itself with its refined 2-door coupes and convertible features.
BMW 5-Series: Regarded as an executive sedan, the BMW 5 Series boasts a more spacious interior than the 3 and 4 Series. Available in rear-wheel drive, all-wheel drive, and hybrid models, its ultramodern models often offer a range of advanced features.
BMW 6-Series: In a similar relationship to that observed between the BMW 4 Series and 3 Series, the BMW 6 Series is positioned as the sportier sibling to the 5 Series. It showcases its sporty and stylish character through its two-door coupes and convertibles.
BMW 7-Series: The BMW 7 Series is known for being a full-sized, flagship luxury sedan. Renowned for providing unmatched luxury, it has become an aspirational vehicle for many.
BMW i8: The BMW i8 is a remarkable plug-in hybrid (PHEV) that exhibits futuristic styling. It never fails to capture attention and turn heads.
Other Makes and Models: In addition to servicing a wide range of BMW vehicles, we also provide comprehensive maintenance and repairs for various other European makes and models.
BMW Service Center: Expert Technicians, Competitive Prices
Every vehicle, regardless of make or model, will inevitably require professional attention. When it comes to addressing your specific automotive needs, Bimmex emerges as the ideal choice for servicing your BMW and other European cars. With an unwavering dedication to complete customer satisfaction, we have been proudly serving the residents of Markham, ON, L3R 5H8, and the neighboring areas since 1998. Our highly skilled technicians undergo extensive training to ensure their superior expertise in BMW repair.
Bimmex guarantees top-notch, efficient, and cost-effective services for your vehicle(s). Here are some compelling reasons to choose us:
Years of Experience
Proven Track Record
Transparency
Honesty
Integrity
Exceptional Quality
We take care of your car as if it were our own. Give us a call at 905-415-2269 or schedule your appointment online today for the most reliable European car repairs in eastern Canada.